About Us
Working At Wizards
Wizards of the Coast isn't like most companies. You'll probably realize that the second you step out of our elevator. Here are a few reasons you might notice the difference...when you make your Spot Check.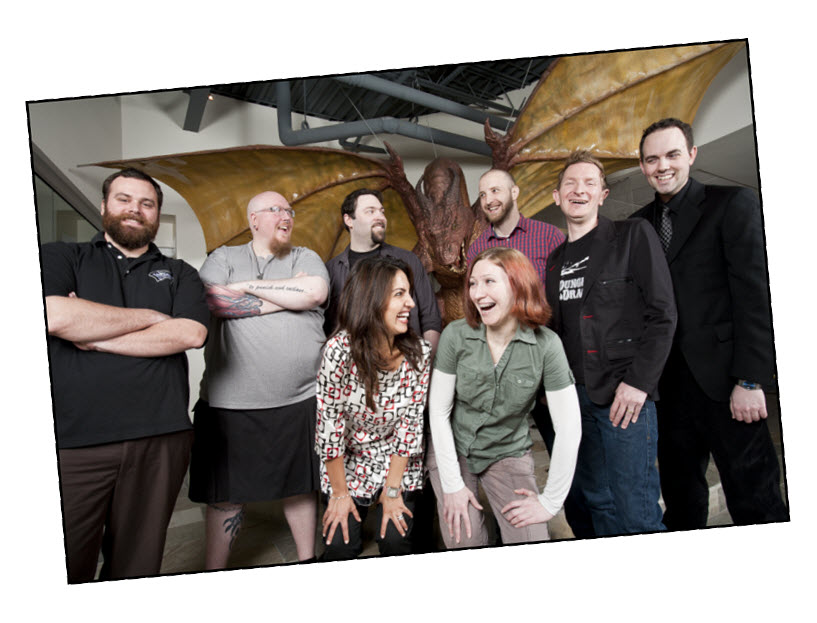 We have a dragon in the lobby
Her name is Mitzy and she guards the entrance greeting* visitors and employees alike. We speak geek here. Draconic optional.
*There have been no confirmed reports of missing persons that could be directly tied to the lobby dragon. Those rumors are totally unsubstantiated. Who told you?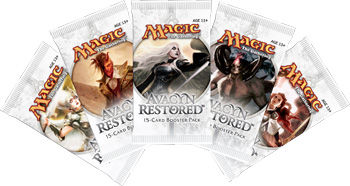 We create great branded play experiences
At Wizards, everything starts with great stories, great art and innovative game play. Our brands offer the lifestyle gamer with compelling play experiences across multiple media, platforms and expressions.
From Magic the Gathering, the first and most widely played Trading Card Game (TCG), to Dungeons & Dragons, the roleplaying game that started an entire new category and culture, each of our brands delivers a unique entertainment value to our fan communities including books, novels, animated TV series, movies, video games, board games, apparel and much more.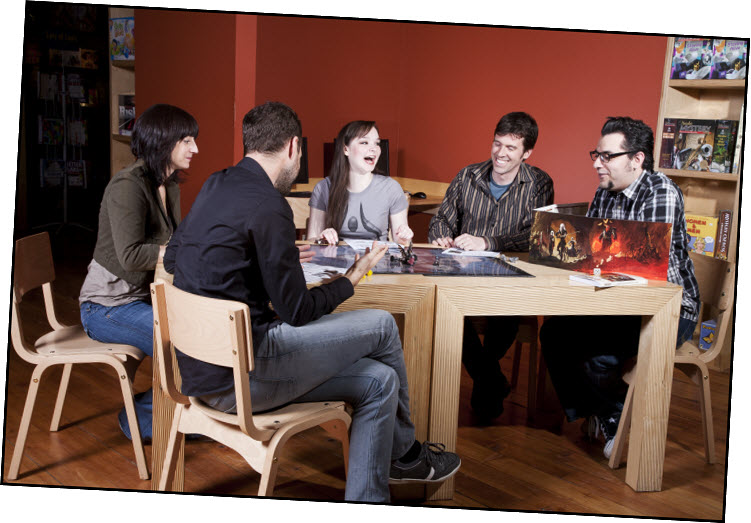 We let you work and play
Lots of companies talk about it, but we live it – real work/life balance, with room for play. Reasonable work hours (half day Friday schedule option in many groups!), a gym downstairs, and plenty of opportunities to play our games. Be the first to see the latest Magic cards in employee prerelease events. Sign up your group for friends and family playtests. Join (or start) a casual lunch game – there are always people happy to play.
We're not a startup
Don't get us wrong, startups are great. We love startups. Wizards of the Coast didn't even get an office until 1994, 4 years after Peter Adkison founded the company from his basement. But if you are looking for gaming culture in a company that has stood the test of time, you will love being part of the Hasbro family. Founded in 1923, Hasbro has now grown to almost 6,000 employees and offices in 40 countries, and made FORTUNE magazine's list of the 100 Best Companies to Work For in the U.S.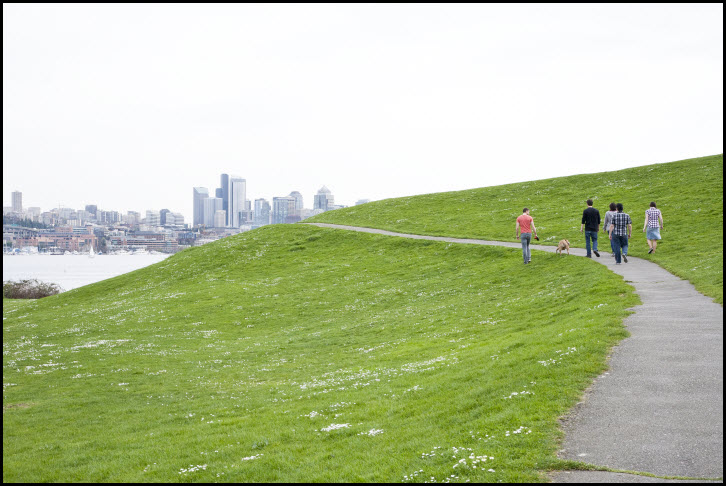 Location
Wizards of the Coast is just outside of Seattle, Washington in the beautiful Pacific Northwest. Enjoy Mt. Rainier on your commute (and learn what it means when "the mountain is out"). Located minutes from a vibrant downtown city life and just a short distance from hiking, skiing, boating, whale watching – our location has it all.