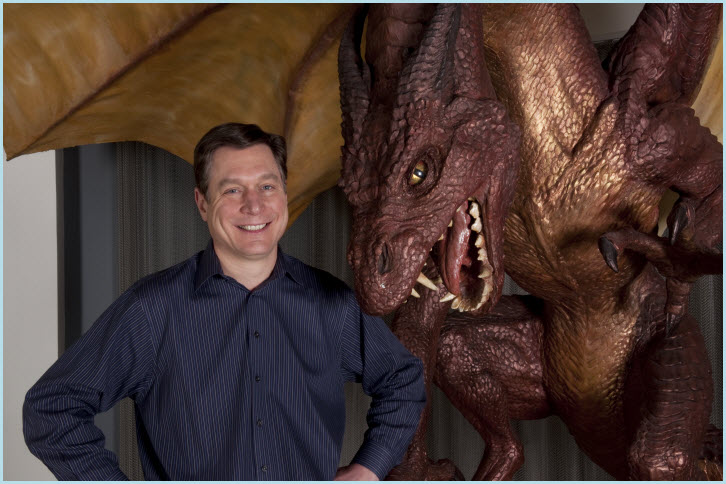 "Wizards' purpose is to provide great entertainment for the hobby gaming community. It is a privilege to work with so many creative, passionate and smart people who know how to create brand experiences that attract more and more fans every day." - Greg Leeds, CEO (Wizards)
The Wizards story is an epic tale of a tiny game company which started in Peter Adkison's basement in 1990 and grew to be a leader in the hobby gaming business and a part of the global Hasbro family.
From those humble beginnings arose fantastic new worlds, stories, brands and entirely new types of play experiences that entertain communities of players through games, novels, comics, TV series, apparel and more.

Our branded play experiences bring people together face-to-face or virtually to celebrate their shared passion and imagination. Our company is a unique environment full of creative people who are passionate about creating amazing play experiences, every day.

Our story is for those who live to play.